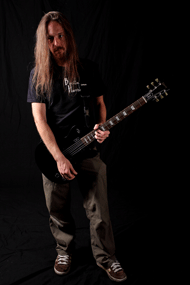 Ian Crow
(Manager/Engineer)
After many years experience as an engineer and musician Ian achieved a 1st Class Honours Degree in Music and a 1st Class Foundation Degree in Popular Music. In conjuction with music production as part of AMRS, he also teaches guitar, composes and performs as part of the rock band Blacktop Harrison, and works as a freelance live sound engineer.

For bookings, quotes, information, etc: E-mail: ian@amblinman.co.uk
Phone: 01473 890022
Mobile: 07792 789856
11 Chapel Road
Otley
Suffolk
IP6 9NT
For directions: Google maps
To Listen to sound clips: Soundcloud
For more pics etc: Facebook

Since establishing in April 2004, AMRS has aimed to provide affordable quality recordings for bands, solo artists, podcasts, voiceovers etc. Other work includes remix projects, analogue to digital transfer, mastering, and music for media.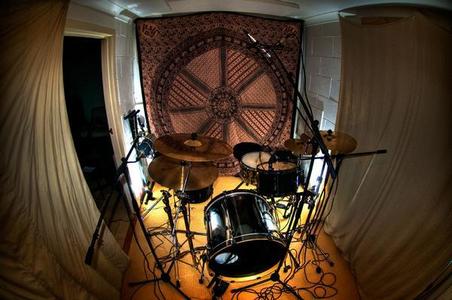 Currently working with:
"By far the nicest sounding thing we've recorded."
Roki (The Ballistics)
"These are by far the best recordings I have ever done...Ian has done a fantastic job."
Pat (Sleepercell)
"We're all happy with the final mix..You did a sterling job!."
Dan (Eden Eclipsed)
"Ian really understood our sound and then took it to a whole new level. Whist staying sympathetic to our style he managed to give us an array of ideas which has now influenced the way we approach songs and ideas.."
Stuart (Beanstalk)
"The production on the album, as always at Amblin Man Studios, is exquisite."
Beat Motel Issue #8
"Sounds spot on to me. Very pleased with the results."
Dom (Bring Back Her Head)
"…recording sounds superb even better than last time which I thought we'd struggle to top."
Omega (Zeeb)
"Chilled out, comfortable environment with coffee! I had a great time working with Ian, the man really knows his stuff"
Abby (Danger's Close)
"Ian's calm and professional attitude help us achieve a great result for our first album"
Duncan (Blue Bark)
"I'm well chuffed with it!!!"
Luke (Damn This Town)
"Listened to the recordings... really love them, you've done a sterling job"
Chris (The NovaSouls)
"We are very happy with the results of recording...we are eager to record some more"
Kev (Pin Money)
"I'm so happy with the recording I could cry...the only trouble is we will never be able to live up to it live!"
Barnie (Things Found In Sharks)
"Thanks a million for The Washouts work, the chaps are all very pleased with the outcome!"
Rich (The Washouts)
"Amblin' Man production is excellent. Ian is professional, open to ideas and knows his equipment well enough to know how to achieve them, allows your band the freedom to sound how you want to sound!"
Louis (Paper Beats Rock)
"…service is great..very professional and got us exactly the sound we were after."
Steve (The Devil Rides Out)
"We found the whole experience to be very positive and were very happy with the results."
Lee (Tales Told In The Dark)
"Amblin' Man produced the sound that we asked for (no tweak too big or small). What we were not expecting was such a relaxed yet efficient atmosphere. We'd use them again - gold medal."
Bobby (The Fits)
"F**king superb job man!"
Buzz (Power)
"The demo sounds good and it was a pleasure to work with Amblin' Man."
Joel (Making Eyes At Elvis)
"I am so happy with the recordings, its well cool, I think we sound wicked, love it. Use him, he rules."
Skuff (BAD Andy)
"We can't stop listening to the tracks, their awesome! Everybody comments on how professional they sound."
Josh (Stratosfire)
"Just listened to them all now, seriously SO good...dead impressed and chuffed with them!!!...can't believe how good you've made us sound!"
Luke (This Sudden Injury)
"I'm so f**king happy mate...they sound amazing. This is exactly how I wanted it in my head...I want to show them to the world!"
Dave (A Fate Untold)